Aprons have come long way because they are not just for cooking anymore. The apron of today has a fabulous design and it is meant to be worn to protect your clothing when you do crafts, or work out in the yard. So if you like to work in the garden, paint the house or a works of art on a canvas these aprons will keep your clothing stain free.
Know that zazzle has the cutest and most useful aprons. I love them because when I paint or garden, my tools fit nicely in the spacious front pocket. Which means no more losing my garden gloves. The craft aprons keep my clothes stain free and the pocket keeps me organized.
Another reason to buy these aprons is the fabric, it is a 35/65 cotton polyester blend, The apron is a nice texture and it does not wrinkle.
This apron is made in the USA and that is important to me.
Here are a few of my favorite Zazzle craft and Gardening aprons.
Garden Girl Flower Collage Standard Apron
by
Susang6
Check out Garden girl Aprons online at
zazzle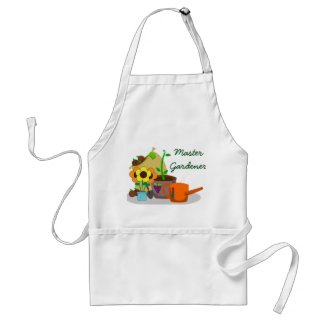 Master Gardener Apron by Susang6
Find more Craft Aprons at Zazzle
This Apron I designed for my friend who is a florist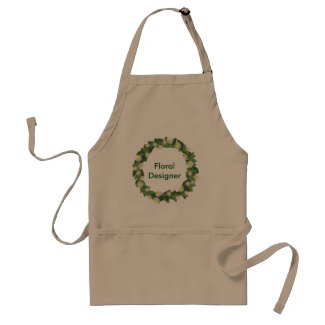 Floral Designer Wreath Standard Craft Apron by Susang6
Find more Floral designer Aprons at Zazzle
For those who like to cook or have a restaurant this apron is perfect, personalize with your own text.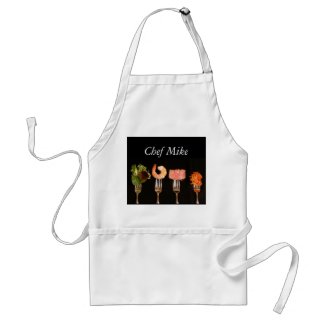 Chef Food on Forks Apron by Susang6
Check out more Chef Aprons at Zazzle
Zazzle has partnered with LIFE Line in support of their mission to empower Kenyan mothers of special needs children, to be self-sustaining. Each product is handmade in Kenya and product sales directly benefit the Malaika Mums, many of whom have been shunned by society because of their special needs children. Since this is a charity I designed this cute apron for the women who likes to bake, I earn no
commission
from the sale of this product.
Funny Cookie Recipe Apron by Susang6
Check out other Funny Zazzle HEART Aprons at zazzle.com
This stained glass apron is perfect for crafts.
Finger Paints Anyone? This apron was designed for the"the artist is training" Personalize this apron with your own words.
You can buy the aprons as shown or edit them by uploading your photograph and make your own.